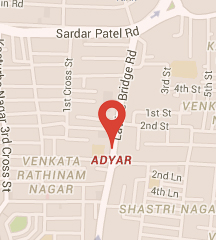 Dell Laptop Service Center in Adyar
Dell Laptop Service Center in Adyar expert technicians diagnose faults faster and prefer to replace the faulty parts rather than the whole board at a very competitive price. We will repair and maintain all model dell laptops, Contact our service center adyar all your business laptops with a fixed.

Dell Service Center Adyar provide a repair services of dell gadget motherboard fault, hard disk issue, broken laptop screen at best quality. Also our adyar laptop service center sell genuine dell laptop spare parts with best price.
Dell Laptop Service Centre in Chennai - Adyar
No: 60/2 LB Road, Adyar,
Chennai - 600 020.
Contact : +44 4271 6040 / 91 98416 63348